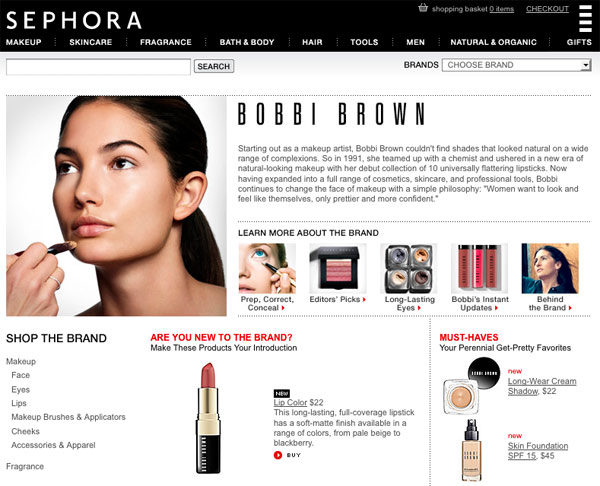 World famous make up artist Bobbi Brown now has a line at Sephora! Someone known for her beauty tricks and flattering collection, Brown is now offering her wonderful products at one of our favorite stores.
Starting out as a makeup artist, Bobbi Brown couldn't find shades that looked natural on a wide range of complexions. So in 1991, she teamed up with a chemist and ushered in a new era of natural-looking makeup with her debut collection of 10 universally flattering lipsticks. Now having expanded into a full range of cosmetics, skincare, and professional tools, Bobbi continues to change the face of makeup with a simple philosophy: "Women want to look and feel like themselves, only prettier and more confident."
She has everything to offer from primers, to tools, to lip color, and even her scent "Bobbi Brown Beach Fragrance" is available. With products ranging from $10-$100, there's something for everyone. And with Sephora's great discounts and free samples with their online orders, you can't really go wrong with ordering some of Brown's new line and allowing yourself to get an understanding of her acclaim.